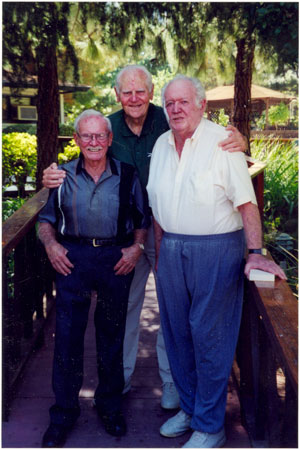 Director Earl Bellamy visits actor John Alderson and producer Gordon Kay at the
Motion Picture Home.
Robert Fuller, William Smith, Alex Cord.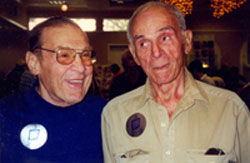 Badguys Steve Mitchell and Marc Lawrence.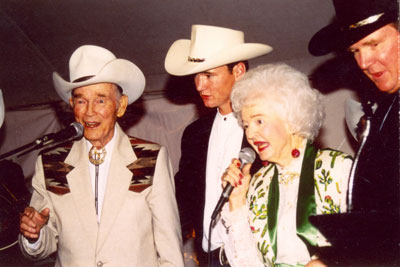 Roy Rogers with grandson Dustin, wife Dale and son Dusty.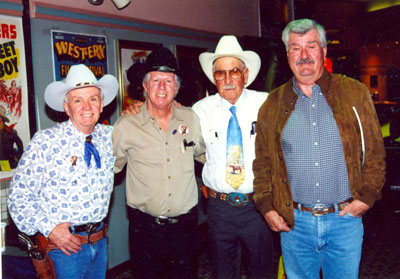 Ben Cooper with stuntmen Neil Summers, Bill Catching and Chuck Bail.
Academy Award winning actor Ernest Borgnine, writer/producer Andrew J. Fenady, actor Jack Elam and writer/director Burt Kennedy at the Palm Springs Walk of Fame.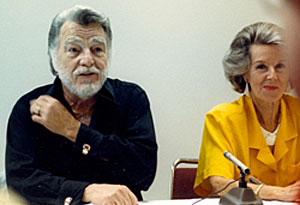 Lash LaRue and Jennifer Holt at a Memphis Film Festival panel discussion.
Clarita Moore, journalist Leonard Maltin, Ann Rutherford, Gene Autry, Clayton Moore and Monte Hale at the Gene Autry Western Heritage Museum.
John Pickard, Tony Young, Irish McCalla, Unknown, John Lupton and (seated) Bob Allen, Lash LaRue at a Charlotte, NC Western Film Festival.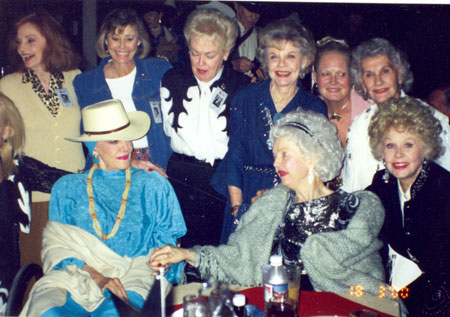 Here'to the ladies! (Back Row L-R) Mary Ellen Kay, Roberta Shore, Lyn Thomas, Ruth Terry, Unknown, Peggy Stewart. (Seated) Jane Russell, Dale Evans, Sue Ane Langdon.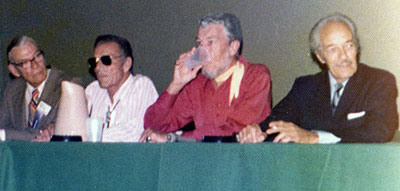 Smith Ballew, Buster Crabbe, Jim Bannon and I. Stanford Jolley at (I believe) a St. Louis Western Film Fair.