We deviate from our usual format this month to reprint a few vintage newspaper
articles and photos.
The above article is from 1930, the year in which Ruth Roland starred in "Reno", one of two talkies she made. The other was "Nine to Nine" in '35. "Reno" co-starred Montagu Love, Kenneth Thomson and Edward Hearn. The early talkie with a reportedly dull plot is not action oriented as were Roland's serials, but concerns Ruth and Montagu Love going to Reno for a divorce. Roland died at 45 on September 22, 1937.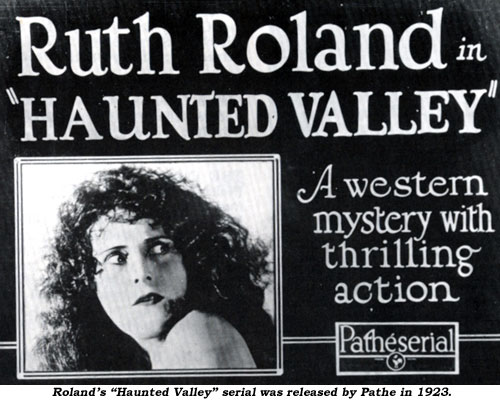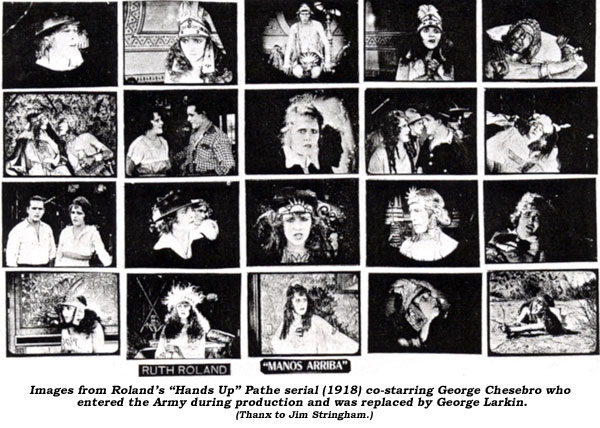 Articles on Pearl White's last days from July 24, 1938 and August 6, 1938 below.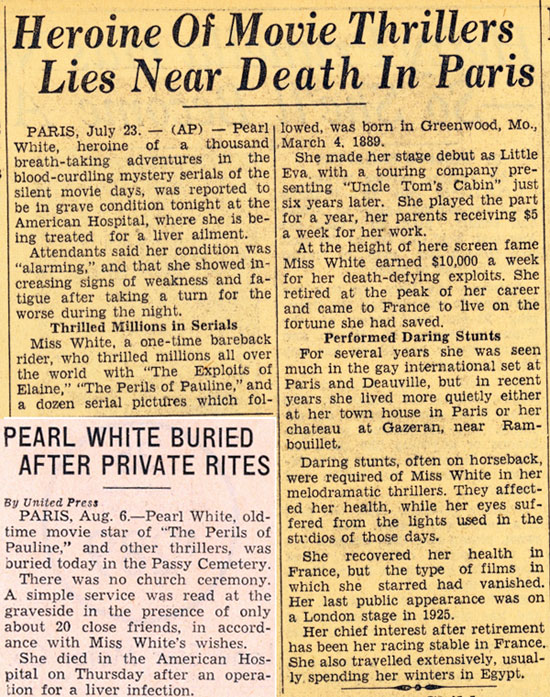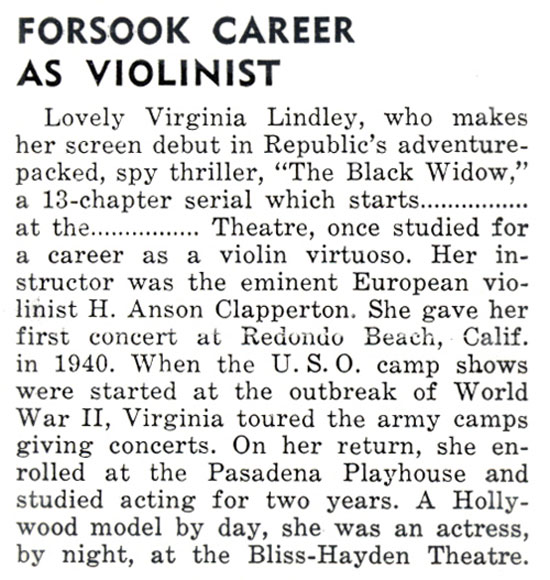 Lindley (1924-2008) was heroine Joyce Winters in Republic's "Black Widow" ('47). She later acted under the name Virginia Lee.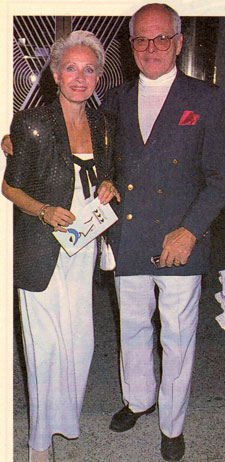 MGM musical star Jane Powell, 60, poses in 1989 with her fifth husband, Dickie Moore, 64. Onetime child star Moore starred in Columbia's "Cody of the Pony Express" in 1950.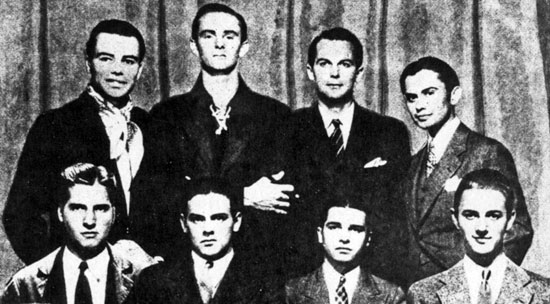 A group of second generation actors were featured in Universal's "The Adventues of Frank Merriwell" serial ('36). Top row (L-R): House Peters Jr., Wallace Reid Jr., Herschel Mayall Jr., Alan Hersholt. Front row (L-R): Carlyle Blackwell Jr., Edward Arnold Jr., Bryant Washburn Jr. and Peter Gowland. The fathers are obvious for the Juniors...Alan Hersholt is the son of Gene Hersholt and Peter Gowland is the son of Gibson Gowland.