Cowboy Product Endorsements and Merchandising! Vol. 2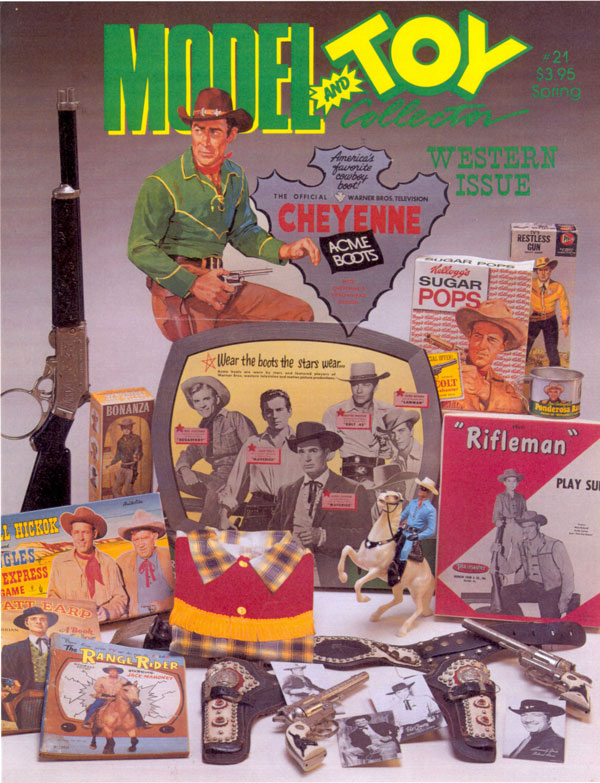 The great days when TV Westerns were everywhere!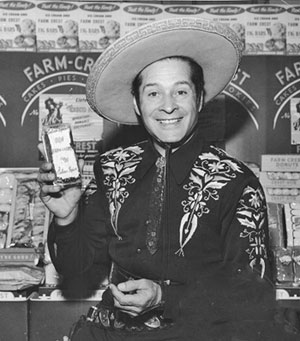 In some areas "The Cisco Kid" starring Duncan Renaldo was sponsored by
Farm-Crest Bakeries.
If Dale truly invested in this development, he shouldn't have because this 1959
project went bust.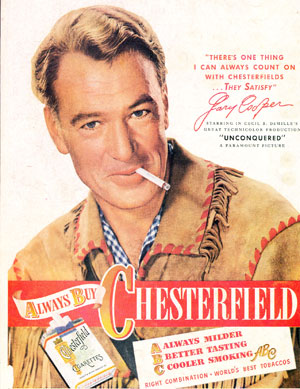 1948.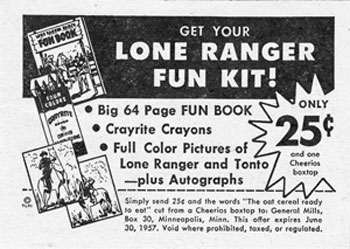 If you had this full kit today it would be worth at least $50. (Thanx to Terry Cutts.)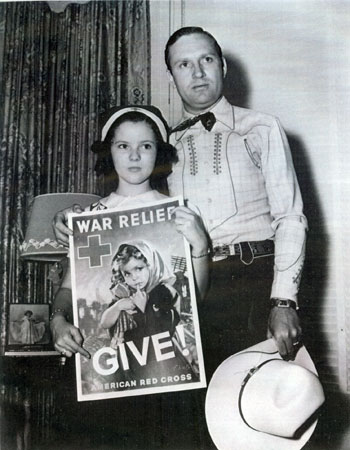 Gene Autry and Shirley Temple got together to promote the American Red Cross during World War II.

Champion and Gene and jeans fit well together in Hammond, IN.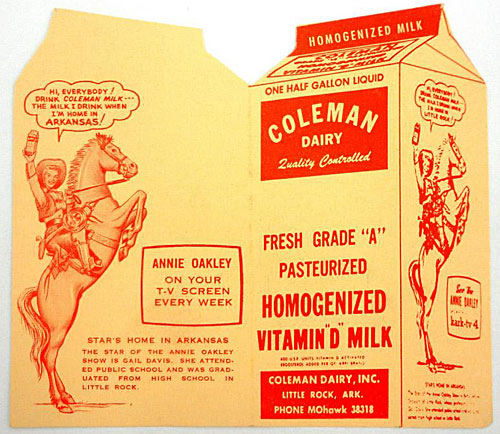 Coleman Dairy in Gail Davis' hometown of Little Rock was one of the sponsors of her "Annie Oakley" TV Western.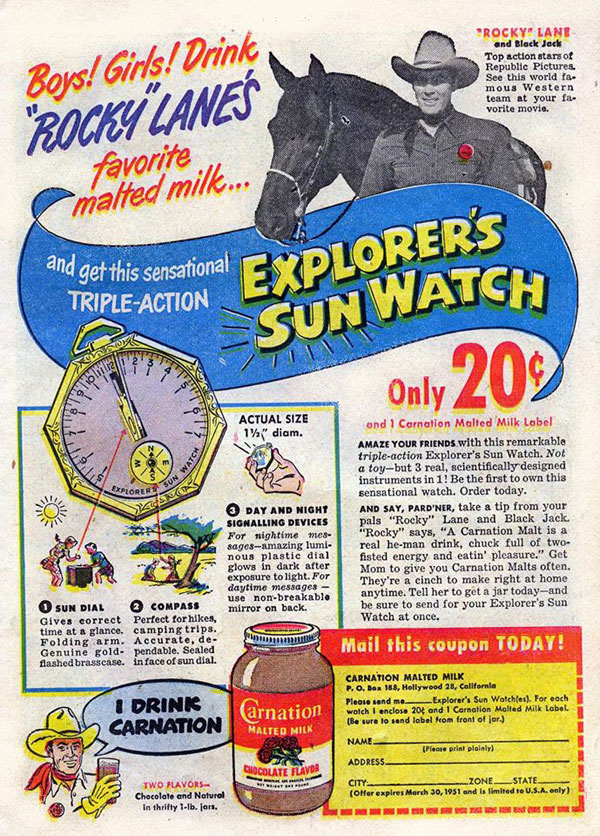 These ads used to appear in many Fawcett Western comic books.
Hopalong Cassidy fans down under remember this soft drink.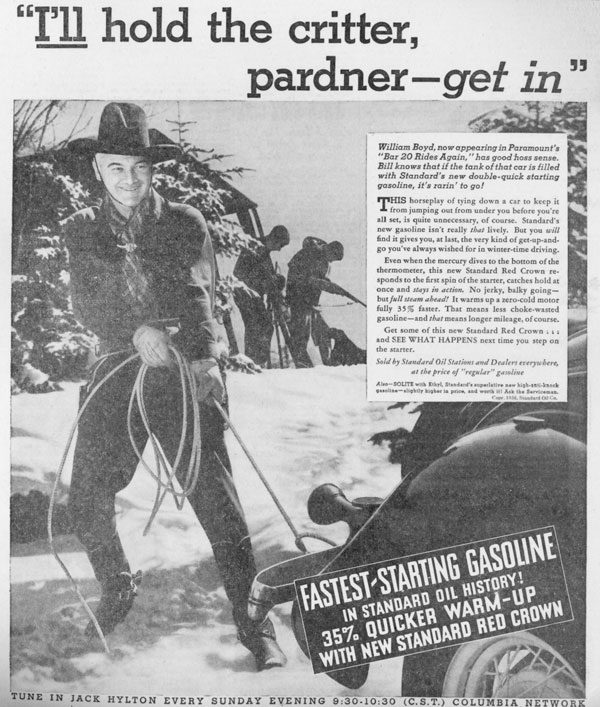 Hoppy's pulling for Standard Oil in this February 12, 1936 ad. But what are those men doing in the background? Looks like one of them has a rifle.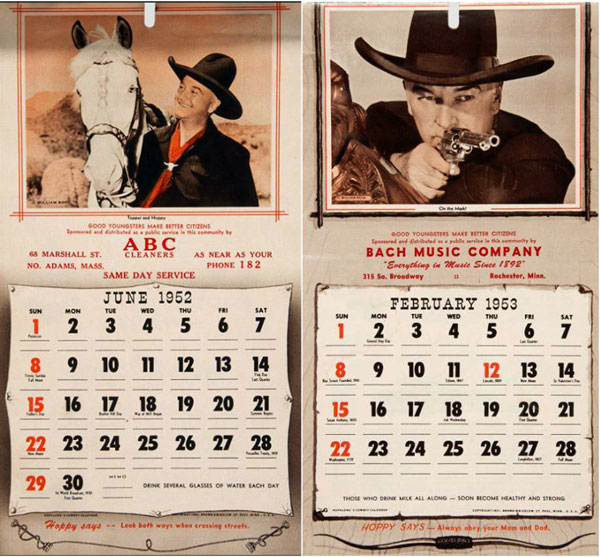 Hoppy even licensed his image for calendars around the country.
We can all be glad James Gleason didn't actually become our Hoppy. Tradepaper publication from 1935.
Tom Mix ad from 1928.
January 1959.
John Wayne was just one of the many Western stars who endorsed RC Cola.
Sad that so many TV cowboys endorsed a product that would eventually kill you.
Roy has dodged Trigger for different transportation in 1955.
Well, looks like Roy has now switched to a Chevy.
Roy takes Dale and their six kids for a ride in one of his Yellowjacket boats using a Mercury outboard motor in 1957.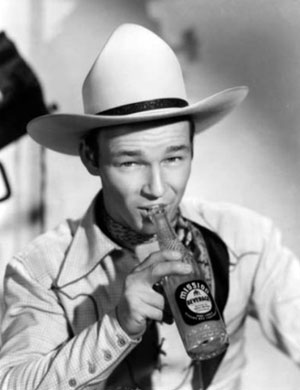 Roy takes a swig of Mission Orange Cola.
1947 Gary, IN.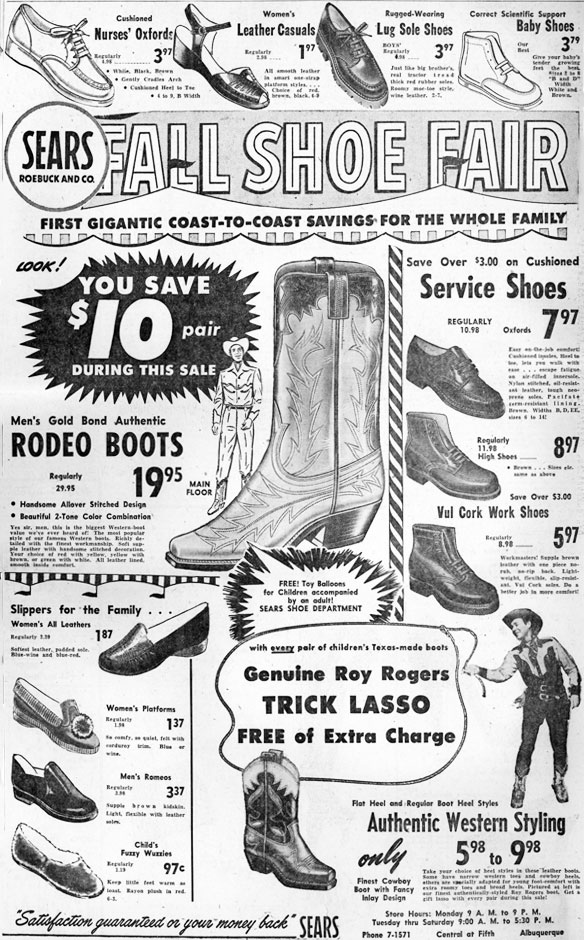 October 30, 1952, Albuquerque, NM.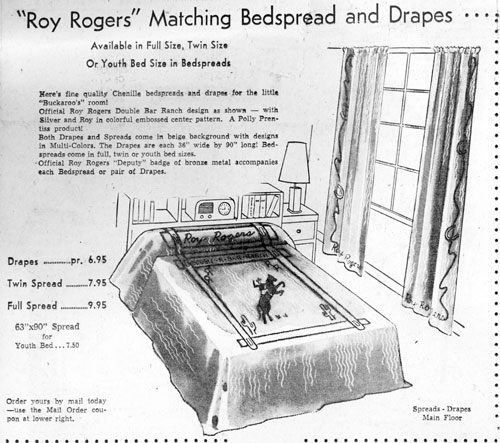 September 22, 1952, American Furniture Co., Albuquerque, NM.
Roy on record, circa 1948.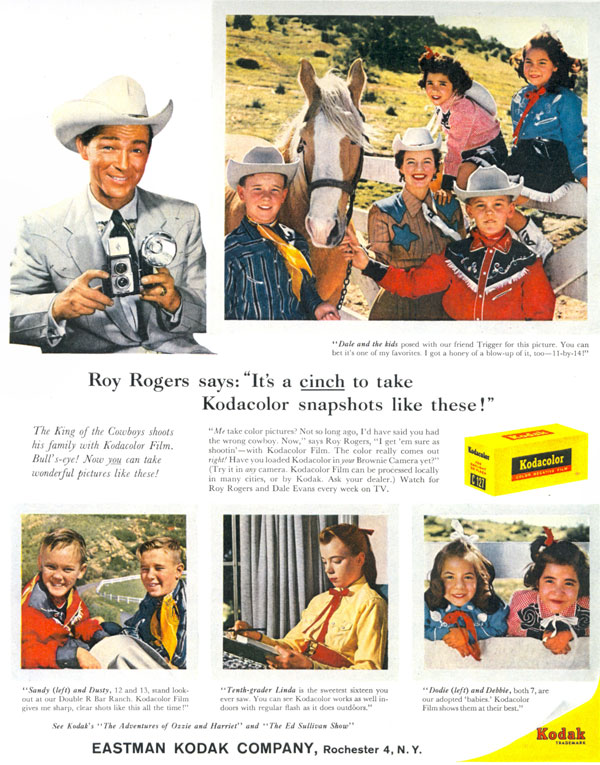 1950s Kodak ad.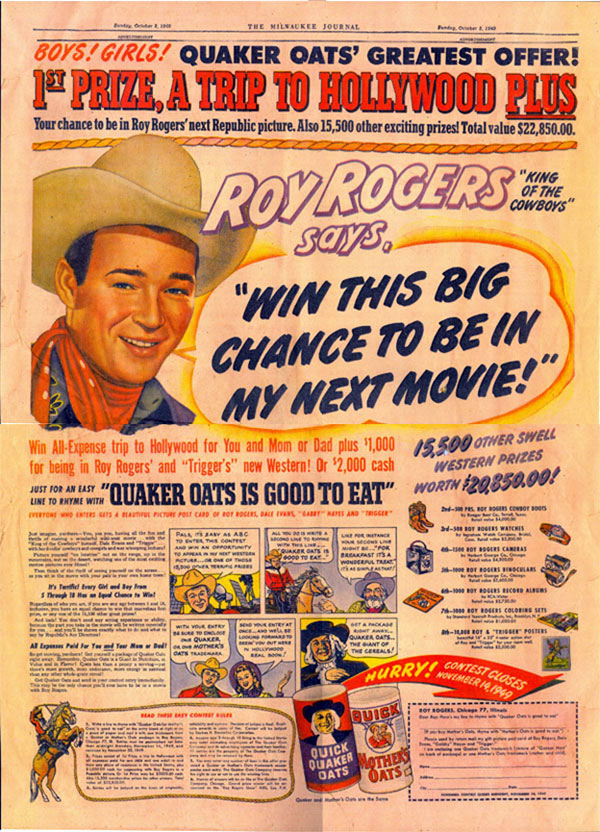 October 2, 1949.