Merry Christmas 2013
from WESTERN CLIPPINGS!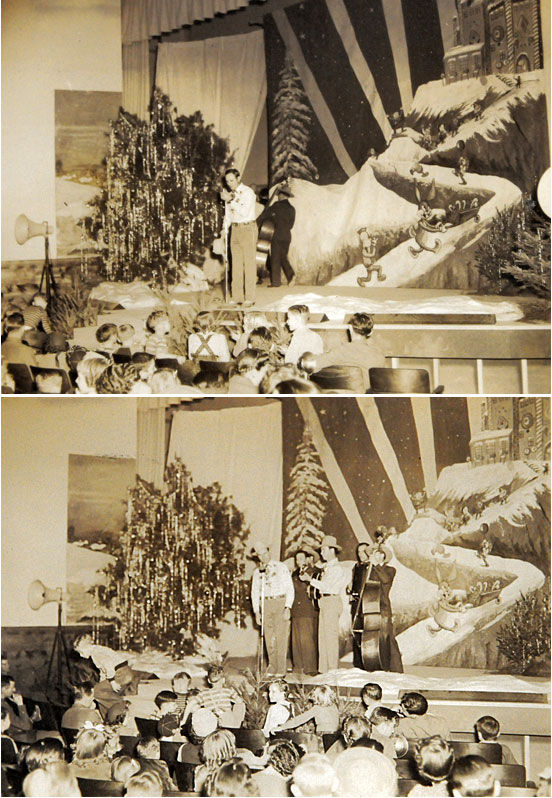 T/Sgt. Gene Autry and the Cass County Boys entertain children in 1942. Unsure of the location or event. We do spot a few adults in the audience it may have been a show for military children. (Thanx to Dave Straub.)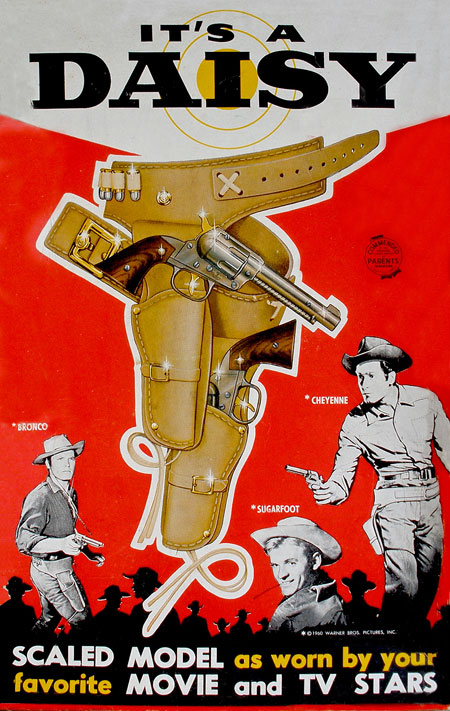 Any kid in 1960 would have been glad to strap on one of these.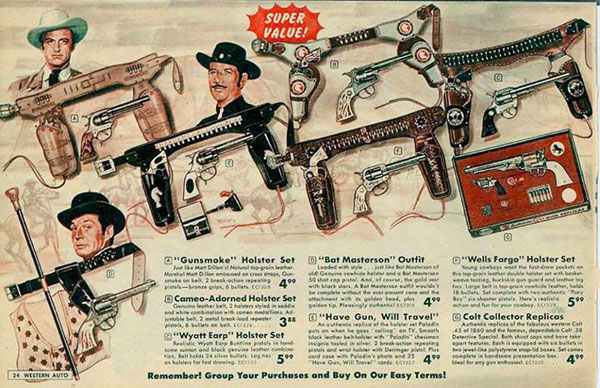 ...or maybe Bat, Matt, Wyatt, Paladin or Jim Hardie were your favorites. We used to love Western Auto at Christmas!
Roy Rogers helps Jane Wyman auction off one of her dolls at the Christmas 1950 Chuck Wagon Whoop De Do at the Beverly Hills Hotel. $30,000 was raised for the building fund of a nursery school for visually handicapped children. The doll sold for $950 to restauranteur Mike Romanoff.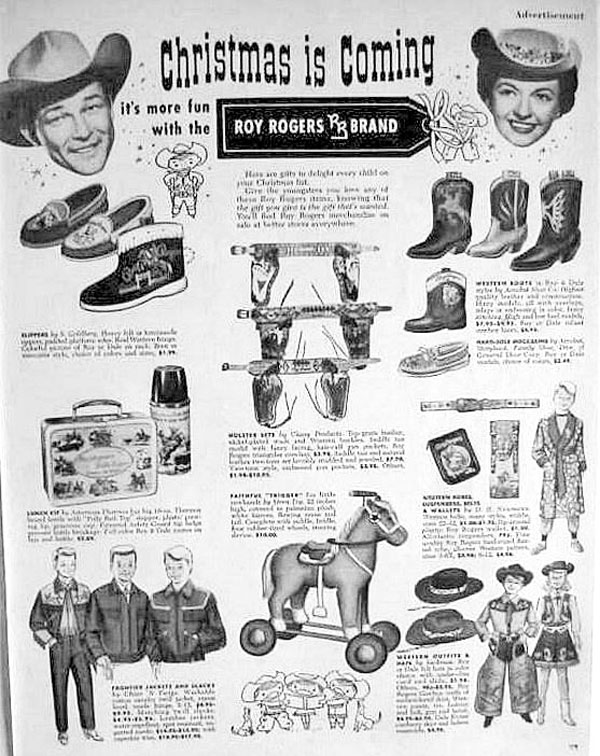 Nobody was better at merchandising than Roy Rogers. (Thanx to Jerry Whittington.)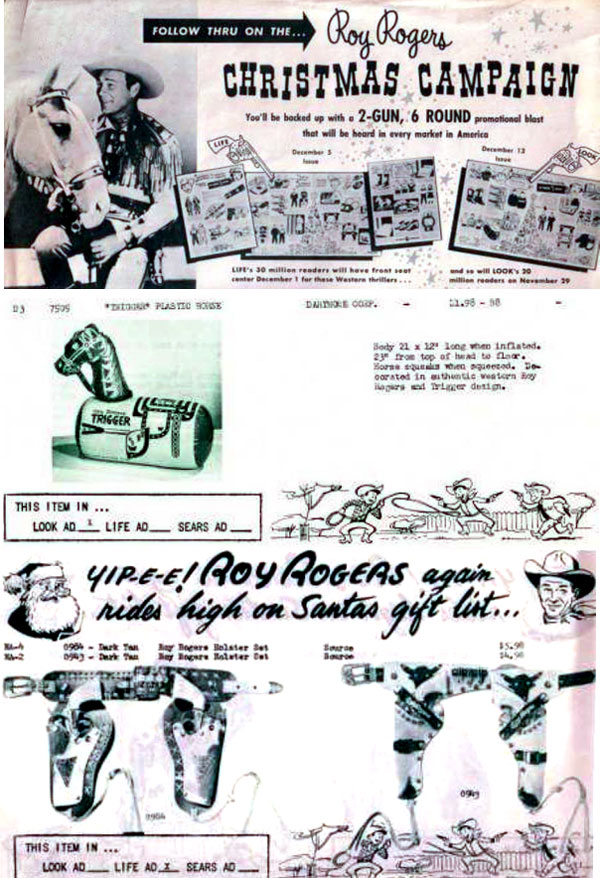 From Roy Rogers 1955 Christmas Campaign booklet.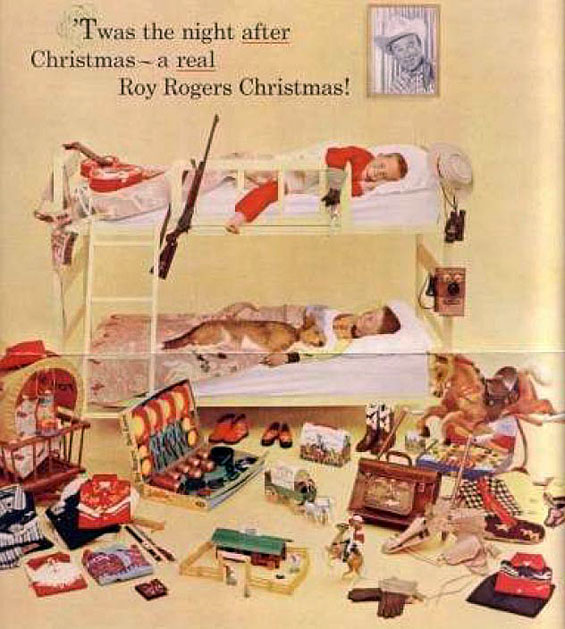 Ad in 1958 LADIES HOME JOURNAL.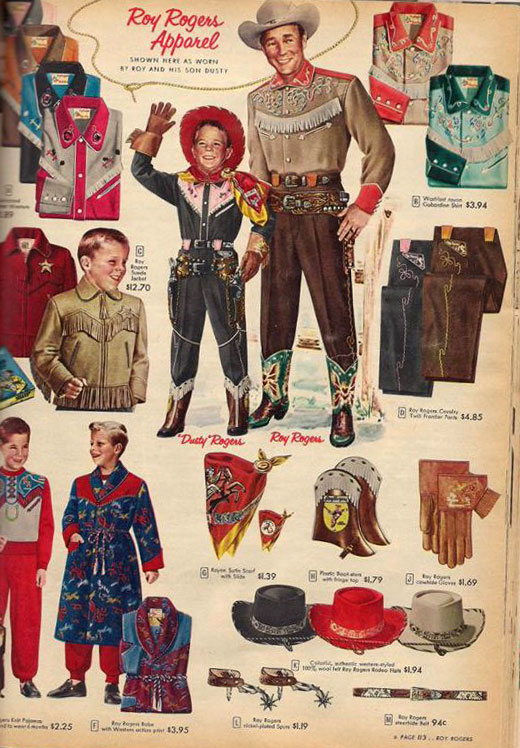 Roy Rogers and Dale Evans clothing items from the 1955 Sears Christmas catalog.
(Above and below)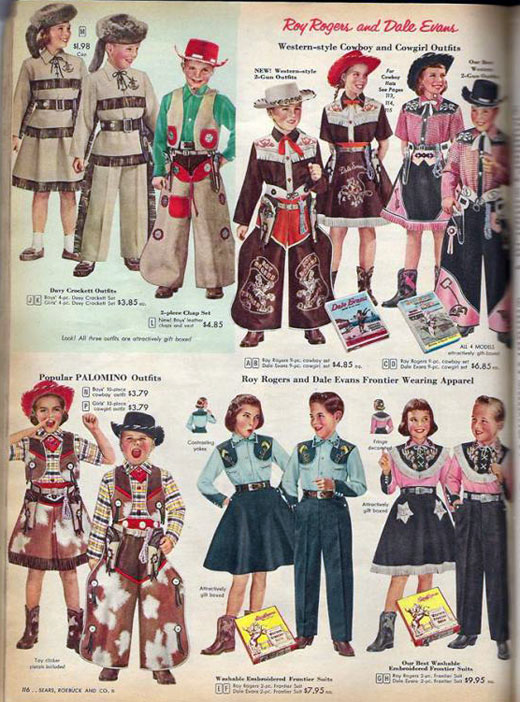 On December 24, 1960, several longtime friends of Hoot Gibson came to wish him a Merry Christmas at Southern Nevada Memorial Hospital where Gibson was recovering from an ailment. (L-R) Lt. Gov. Rex Bell, Hoot, Constable Woody Cole, Woody Woodward and Sid Freedman.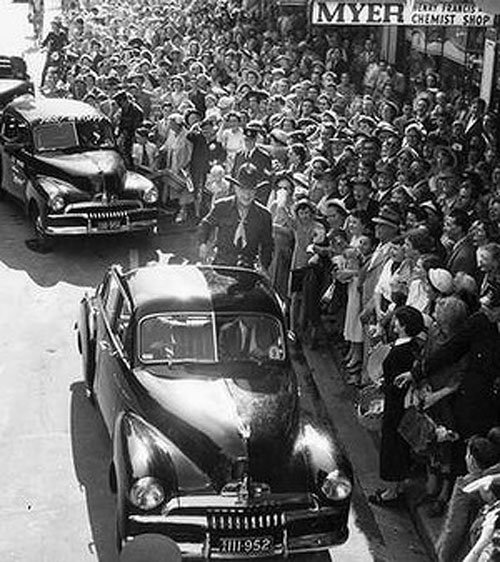 In November 1954, two years before television was switched on in Australia, Hopalong Cassidy was known by his movies. Hoppy made a Thanksgiving/Christmas visit to Australia in 1954 where 60,000 people turned out to see him in Melbourne.
Hoppy merchandising from Christmas 1950.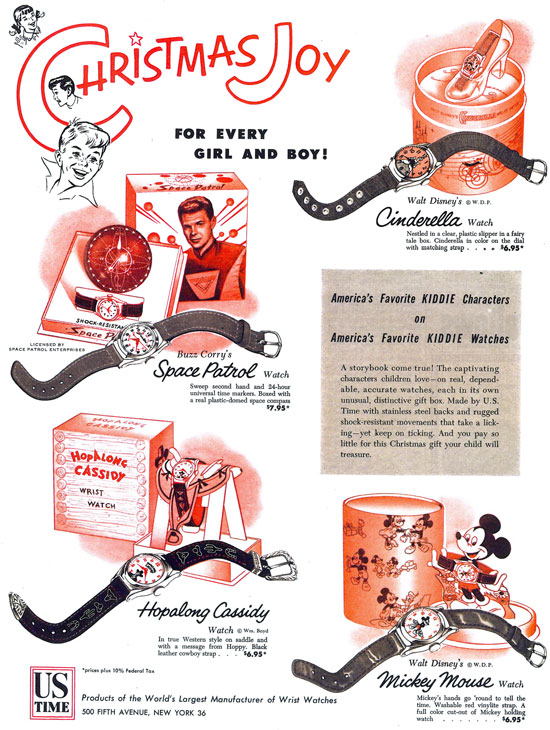 SATURDAY EVENING POST ad from 1953.
Gene Autry and a "real live" Rudolph the Red-Nosed Reindeer.