Tribute to Roy Rogers
Born November 5, 1911
A very young Roy Rogers with his pet pig and her piglets.
Premiere of Roy's first starring Republic Western in 1938.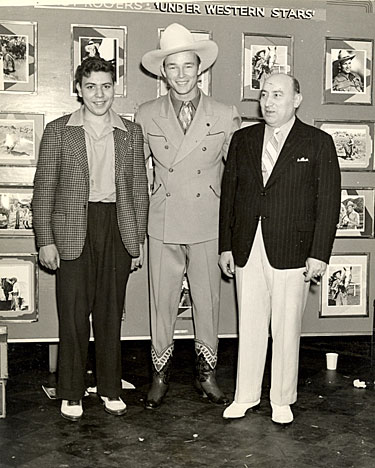 Roy Rogers with Herbert J. Yates and an unidentified young boy...perhaps a contest winner? "Under Western Stars" ('38).
Roy and wife Arlene with just born Linda Lou in 1943.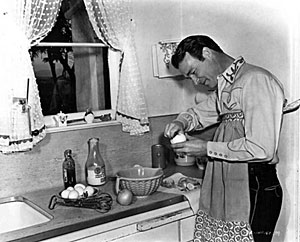 Roy's cookin' in the kitchen.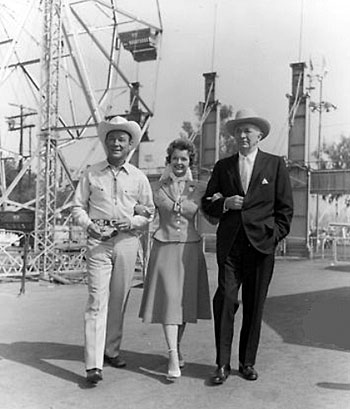 At the fair with Roy, Dale and Walter Brennan. (Thanx to Jerry Whittington.)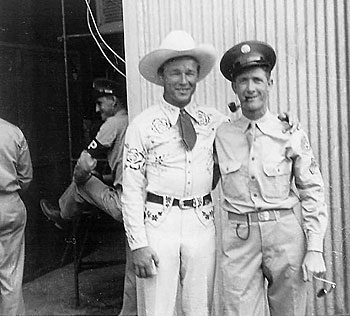 Roy with Ralph Pruitt at Gardner Army Airfield near Taft, CA in 1942.
Now that's an educated horse! (8/6/44)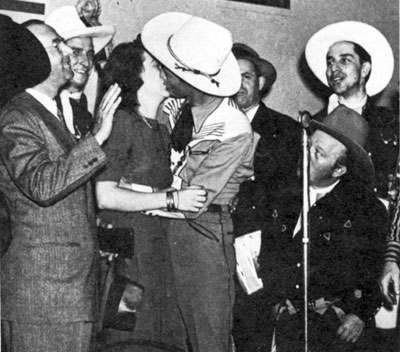 Roy gives a hug and a kiss to Mrs. M. E. Goodman in Baltimore after she bought a $100 war bond. Her husband is on the left.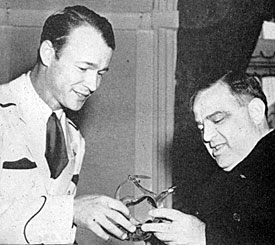 Roy presents a pair of silver spurs to Mayor Fiorello LaGuardia during a
New York visit.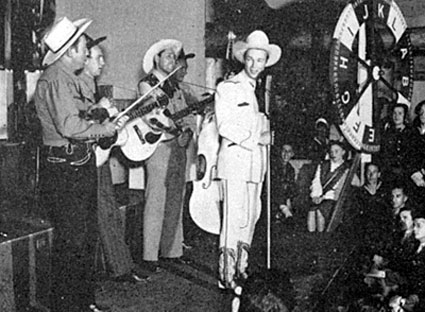 Roy and the Sons of the Pioneers entertain at the Stagedoor Canteen in Hollywood.
Roy greets comedian Joe E. Brown at the Hollywood Canteen.
Roy watchs as young Roy "Dusty" Jr. investigates Gabby Hayes' beard.
(Thanx to Jerry Whittington.)
Roy arrives at Republic on his motorcycle, giving Trigger a chance to rest
up for some action scenes.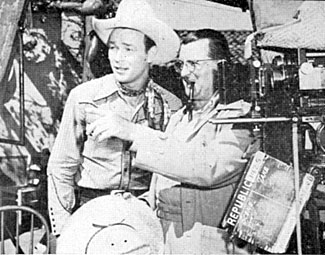 Director Frank McDonald discusses with Roy the next scene for "Along the Navajo Trail" ('45 Republic).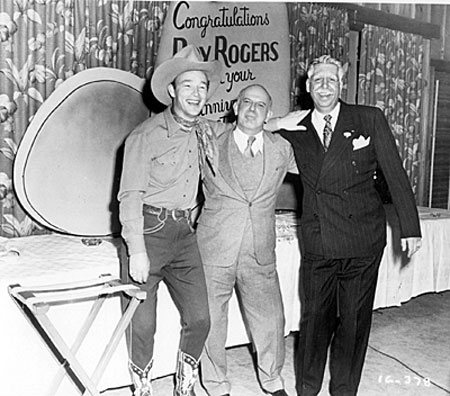 Roy, Republic President Herbert J. Yates and Roy's business manager Art Rush celebrate Roy's ninth year at Republic in 1947.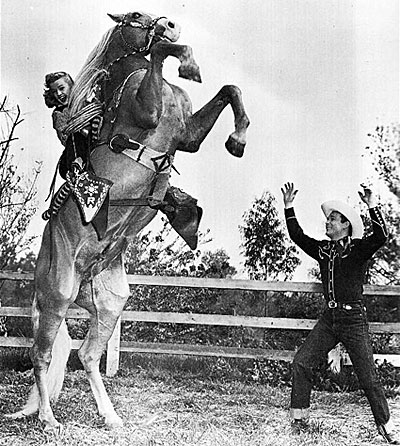 Trigger rears up with Dale at Roy's command.
Young Deever Jenkins gets a treat lunching with Pat Brady and Roy during the making of a June 1955 "Roy Rogers Show" TV episode.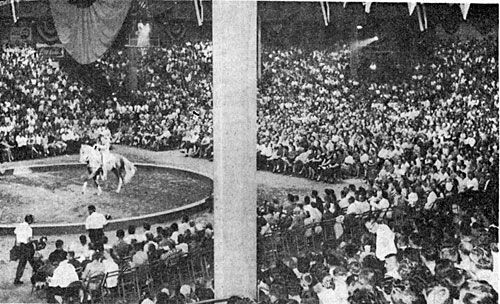 October 2, 1959 saw the biggest crowd ever at the Fairgrounds Arena for a Mid-South Fair. Both the reserved seats on the ground and the bleachers were sold out to see Roy and Trigger do their stuff.
Roy and friends at the Bonneville Salt Flats in Utah.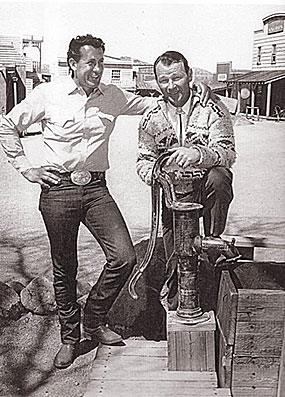 Rodeo entertainer Troy Nabors and Roy at Apacheland in Arizona in 1960.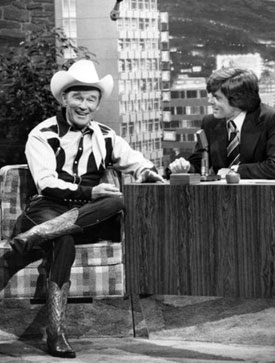 Roy with host John Davidson on NBC's "Tonight Show" in the late '70s.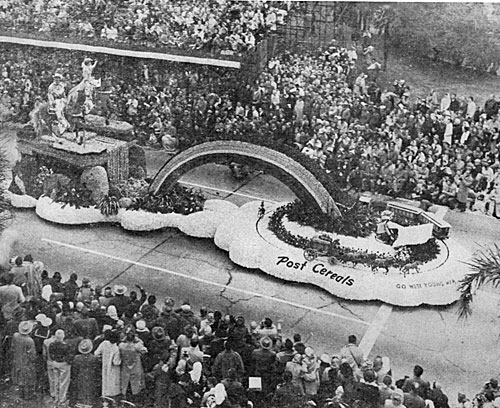 Roy and Dale alongside flower replicas of Trigger and Buttermilk on the Post Cereals Go West Young Man float at an annual New Year's Day Tournament of Roses Parade in Pasadena, CA.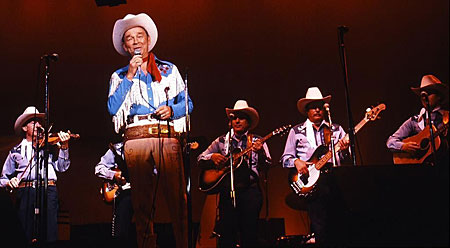 Roy performed with the current Sons of the Pioneers at the Western Music Association in Tucson, AZ in 1989.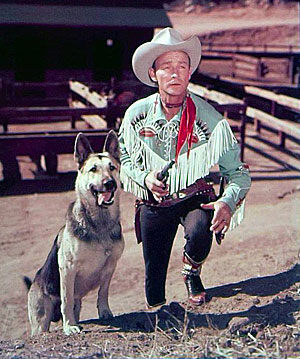 Long Live the King of the Cowboys!