TV COWBOYS OFF THE RANGE!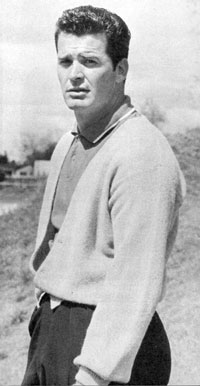 "Maverick"—James Garner.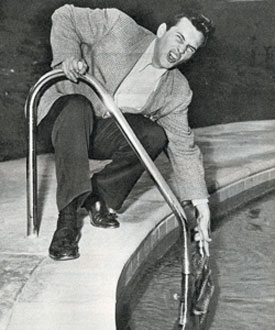 "Maverick"—Jack Kelly.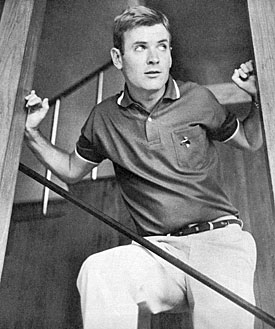 "Sugarfoot"—Will Hutchins.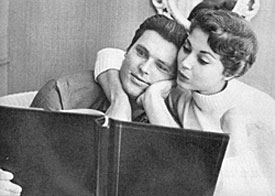 "Bronco"—Ty Hardin and wife Andra Martin.
"Cheyenne"—Clint Walker with wife Verna and daughter Valerie.
"Lawman"—John Russell with wife Renata.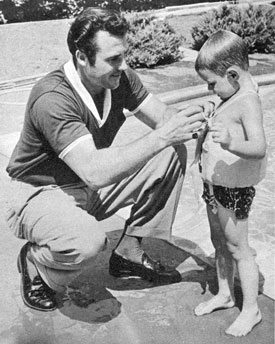 "Man Without a Gun"—Rex Reason and son Brent.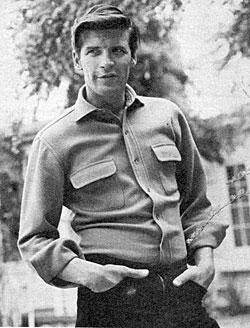 "Black Saddle", "Big Valley"—Peter Breck.
"The Texan"—Rory Calhoun.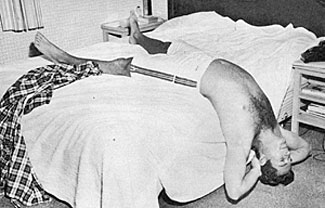 "Wyatt Earp"—Hugh O'Brian, morning exercise.
"Have Gun Will Travel"—Richard Boone.
"Gunsmoke"—James Arness with children and Jenny Lee and Rolf.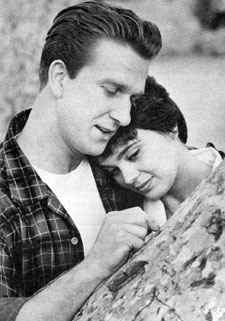 "Swamp Fox"—Leslie Nielsen and wife Sandy Ullman.
"Hotel de Paree", "Wide Country"—Earl Holliman and actress Susan Oliver.
"The Rebel"—Nick Adams.
"Laramie", "Wagon Train"—Robert Fuller with wife Jennifer Savidge.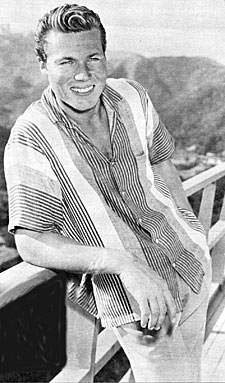 "Laramie", "Cimarron City"—John Smith.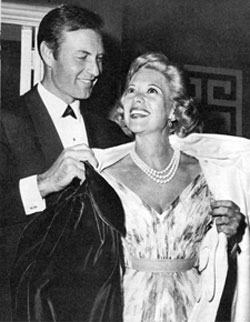 "Cimarron City"—George Montgomery and wife Dinah Shore.
"The Virginian"—James Drury and second wife Phyllis Mitchell.
"Wild Bill Hickok"—Guy Madison and first wife Gail Russell.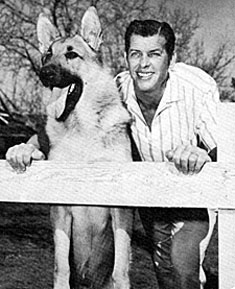 "Adventures of Rin Tin Tin"—James Brown and Rinty.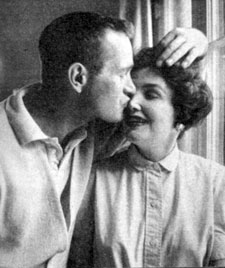 "Riverboat"—Darren McGavin and wife Melanie.
"High Chaparral"—Mark Slade.
"The Loner"—Lloyd Bridges with wife Dorothy and children Jeff, Beau and Cindy.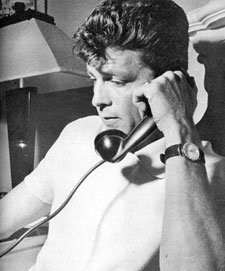 "Tales of Wells Fargo", "The Iron Horse"—Dale Robertson.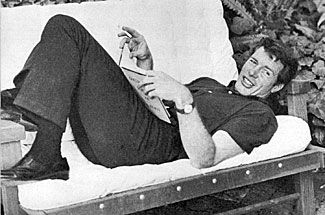 "Wagon Train", "A Man Called Shenandoah"—Robert Horton.
"Wanted Dead or Alive"—Steve McQueen and wife Neile.
"Zorro"—Guy Williams with wife Janice and 1 year old Toni.
"Trackdown"—Robert Culp and wife Nancy.
"Bat Masterson"—Gene Barry, his wife Betty, sons Frederic and Michael.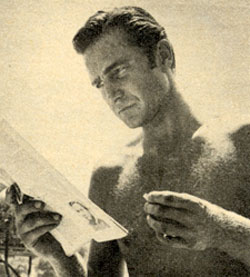 "Rawhide"—Eric Fleming.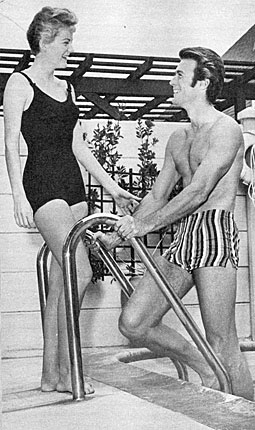 "Rawhide"—Clint Eastwood and first wife Maggie.
...more next month!