Cowboy Commercials
and Endorsements!
September 1948.
July 1949.
1952.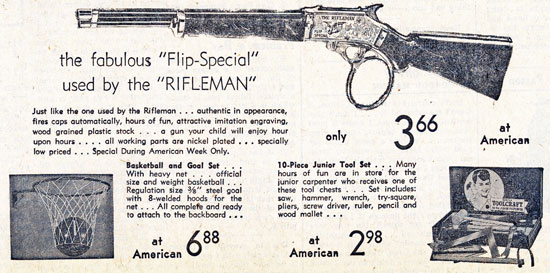 American Furniture, Albuquerque, New Mexico (October 1960).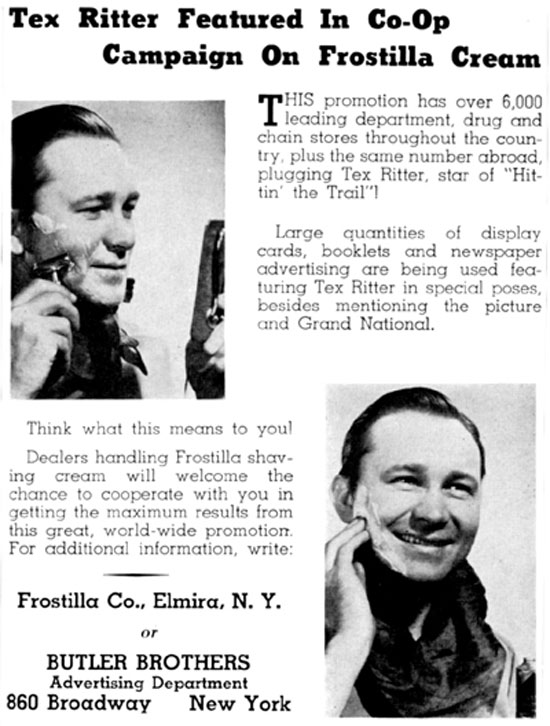 1937.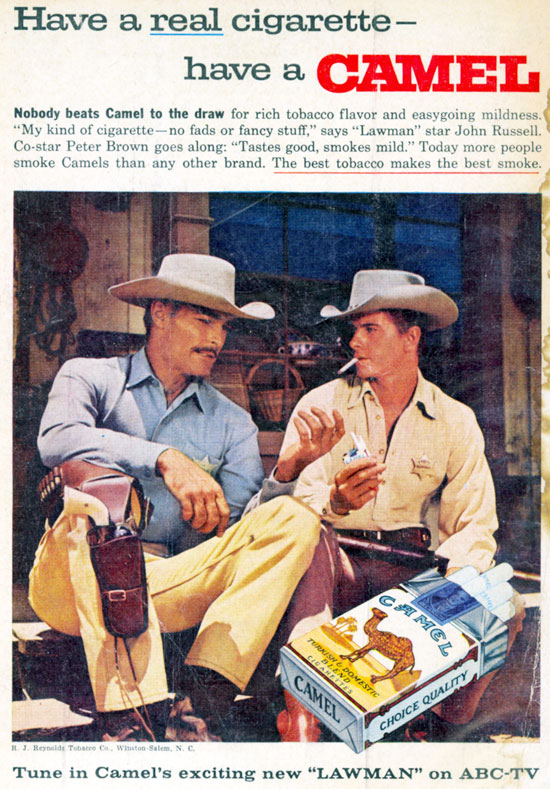 1965.
February 19, 1958, Albuquerque, New Mexico.
Philadelphia, PA, 1934.
January, 1935.
August 17, 1953, Albuquerque, New Mexico.
August 27, 1953.
1959.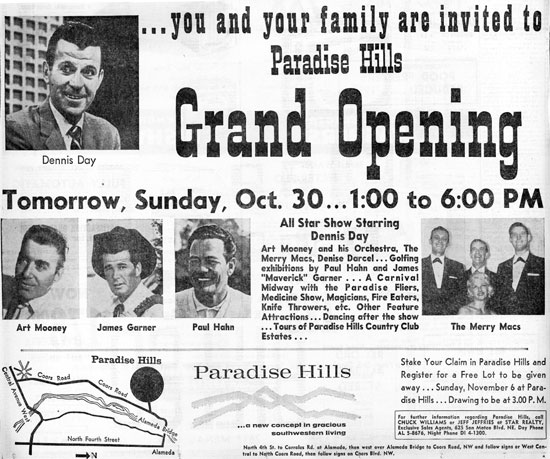 October 29, 1960, Albuquerque, New Mexico.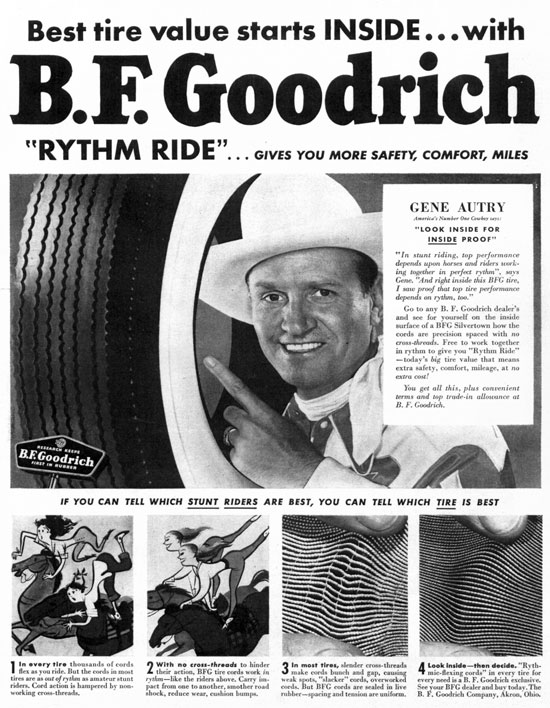 1950.
1956.
1960.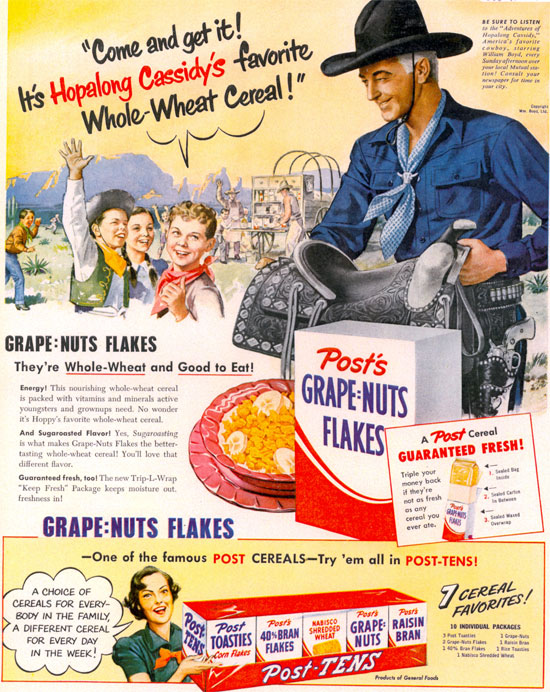 1950.

1948.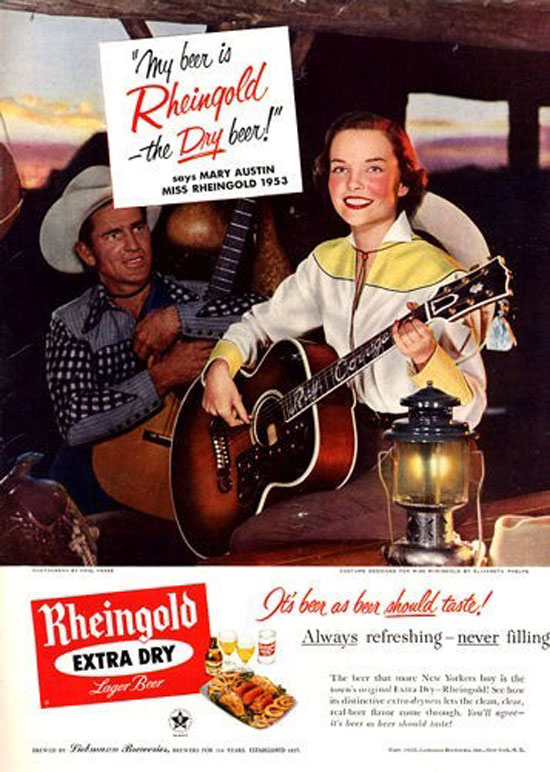 Note that Miss Rheingold is playing a Ray Corrigan guitar. Crash learned to play guitar from Eddie Dean and inspired the Gibson Guitar Company to produce the largest and most ornate flat-top guitar in history, later named the Super Jumbo or SJ-200. He later decided he wanted his name inlaid of the fingerboard of the guitar and returned the insturment to Gibson around 1937 when they inlaid his name in fancy pearl script into a new ebony fingerboard. Corrigan's batch number is lower than any found in Gibson shipping ledgers of that period which go back to March 1936. Ray Whitley's Super Jumbo Gibson, currently housed in the Country Music Hall of Fame, was built in late 1937, almost two years after the Corrigan guitar. (This ad is circa '53-'54.)
B-Western leading lady Louise Stanley. (Thanx to Bobby Copeland.)
1951.
1955.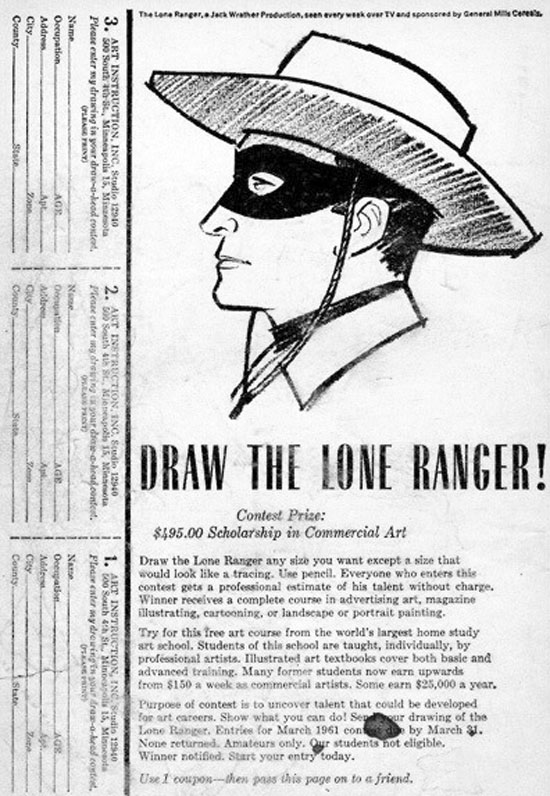 March, 1961.