Happy Valentine's!
A Month for Lovers!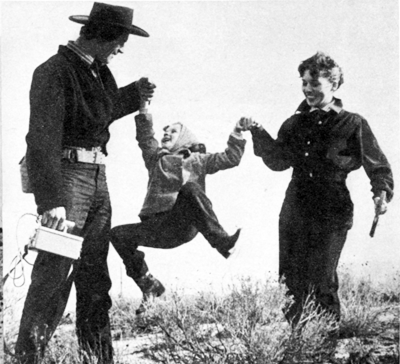 Clint Walker's daughter Valerie Jean enjoys spending time outdoors with
mom and dad.
Betty and Dick Jones, Sheila Ryan and husband Pat Buttram make ready for a cookout at the home of Gene Autry.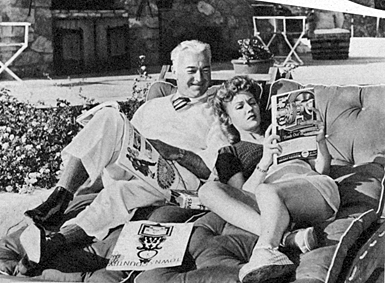 William Boyd and wife Grace Bradley relax poolside.
Tex Ritter and Dorothy Fay on their wedding day, June 14, 1941 in Prescott, AZ.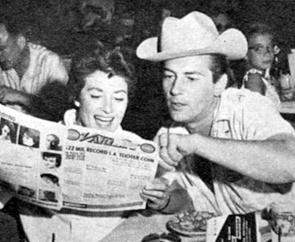 Jack Kelly and wife May Wynn check out the latest VARIETY tradepaper news.
TV's "The Man from Blackhawk" Robert Rockwell and wife Elizabeth
at home in 1953.
Richard ("Big Valley") Long and wife Mara Corday in 1962.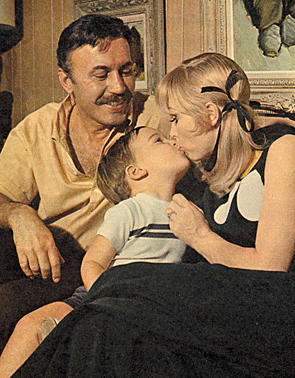 Michael ("Broken Arrow", "Law of the Plainsman") Ansara and wife Barbara Eden with their son Matthew.
From "The High Chaparral" Mark and Melinda Slade, Henry and Lucy Darrow in '68.
Keith ("Brave Eagle", "Northwest Passage") and new bride Vera Miles play a game
of Chess in 1960.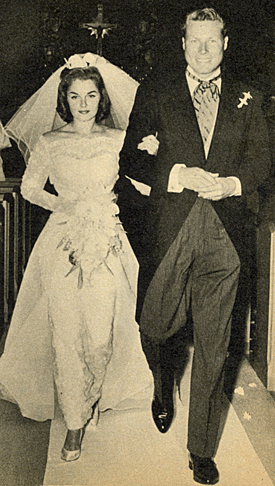 Wedding Day for John ("Laramie") Smith and Luana Patten. June 4, 1960.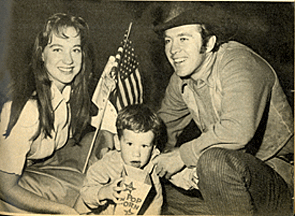 Clu ("Tall Man", "Virginian") Gulager, his wife Miriam and son John in 1960.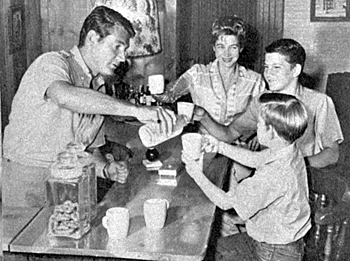 Gene ("Bat Msterson") Barry pours a glass of milk for his wife Betty and sons Michael, 14, and Frederick, 8, in 1960.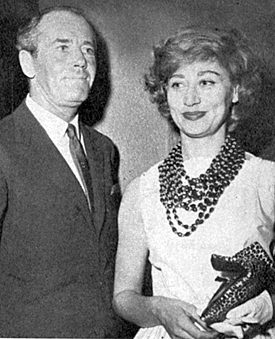 Henry Fonda, star of TV's "The Deputy" with his wife Afdera in 1960.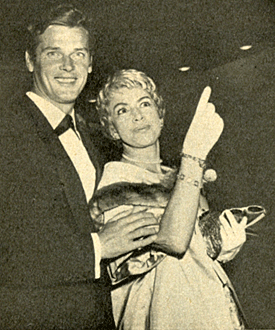 Roger (Beau "Maverick") Moore with English singer wife Dorothy Squires in 1960.
John ("Lawman") Russell and wife Renata Titus in 1960.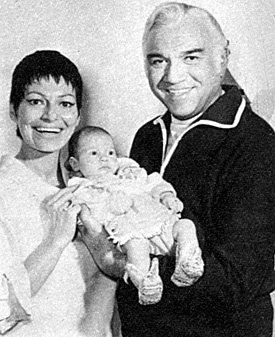 Nancy and Lorne Greene with new born Gillian in 1968.
Robert ("Trackdown") Culp and his new bride actress France Nuyen just back from their honeymoon chat at an L.A. night spot.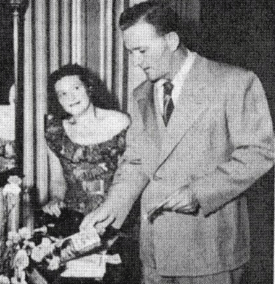 Jimmy and Inez Wakely at home in 1950.
Rex, Bonnie, Rex Jr. and Curtis Allen.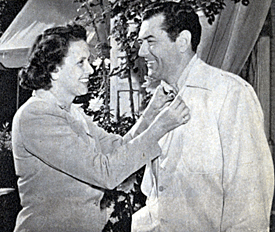 Connie and Johnny Mack Brown in November 1944. Fellow Alabamans, they married in 1927 when Johnny was a grid-iron star.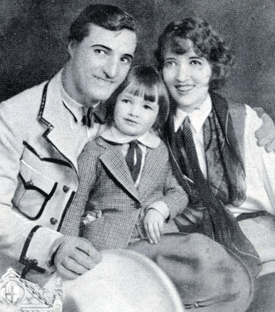 Tom and Victoria Mix with daughter Thomasina in June 1925.
Not so wild...peaceable man...Bill Elliott at home with his wife Helen and dog Sister.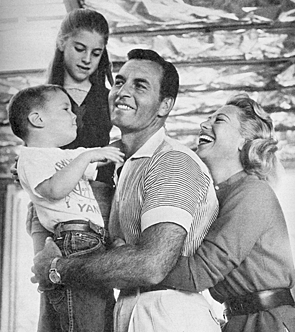 George Montgomery and Dinah Shore with their children Missy and John David in 1958.
Everybody but one are reading something in the Jock Mahoney household.
"Wild Bill Hickok" Guy Madison at home in 1956 with wife Shelia.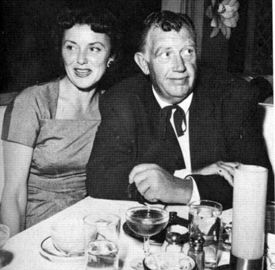 "Hey, Wild Bill, wait for my picture!" Jingles, Andy Devine, and wife Dorothy nightclubing at the Mocambo in 1956.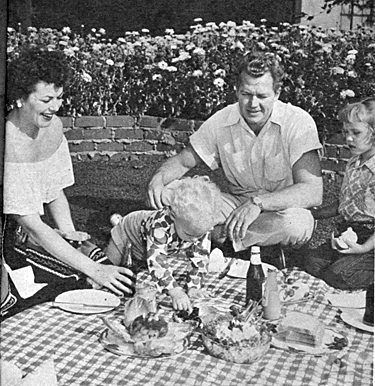 It's a backyard picnic with Barbara Hale, Bill ("Kit Carson") Williams and their children Billy and Jody.
No gunsmoke here, just a serene evening by the fire with James and Virginia Arness.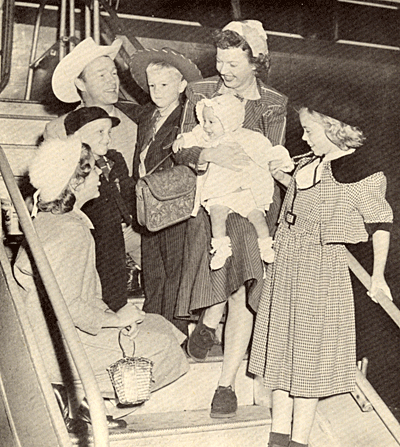 The family...Cheryl, Sandy, Roy, Dusty, Little Doe, Dale, Linda Lou Rogers.