Ken Maynard and director Spencer Gordon Bennet (to Ken's left) pose with the entire production crew of "The Cattle Thief" ('36).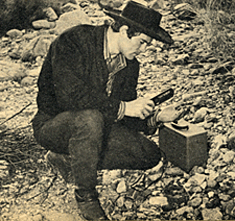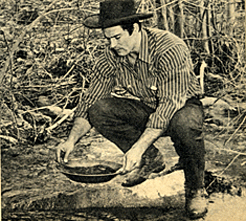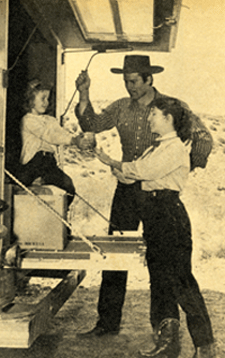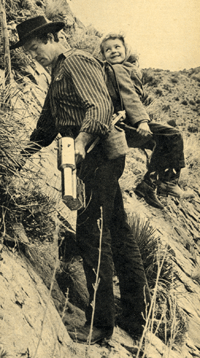 Clint Walker gets an early start on a family camping trip as he pans for gold and searches for uranium deposits. Then it's cookout time for lunch. Afterward Clint backpacks daughter Valerie as he climbs a steep hill looking for uranium deposits.
After being retired from acting for 2 years, Audie Murphy tries his hand as the producer on "A Time for Dying" ('69) giving his sons Skip (left) 15, and Terry 17 their first acting jobs.
Actor Cornel Wilde challenges Hollywood gun coach and fast draw Rodd Redwing to a fast draw contest. Although Wilde draws nearly as fast as Rodd (left) he fires too soon (center).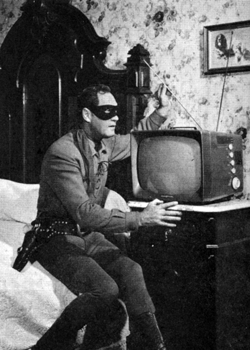 "Can't this TV set tune in 'The Lone Ranger' ???"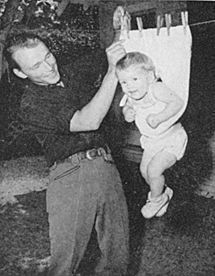 Not sure which one of Roy Rogers' children this is but he's just hung the baby out to dry on the clothesline.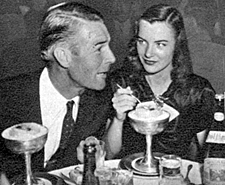 Randolph Scott and Ella Raines enjoy a fruity time at Ciro's in 1943 while making "Corvette K-225", Raines first film.
Tom Mix with Jim Thorpe while filming "My Pal the King" (1932).
A pre "Wagon Train" Robert Horton with his wife at the time, Barbara Ruick, in 1954.
.
Pat Conway ("Tombstone Territory") hosts a casual dinner in 1957 with guests Britt Lomond (Captain Monastario on "Zorro") and his fiancee Diane Tutini (left) and actress Pamela Duncan.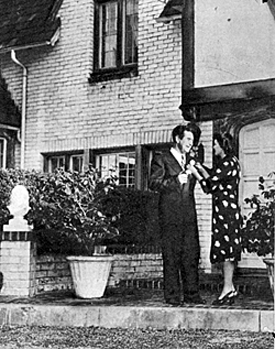 Mr. and Mrs. Johnny Mack Brown at the entrance of their hilltop home.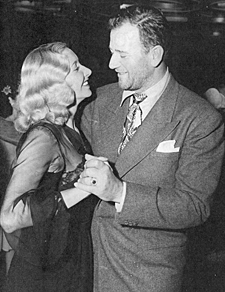 John Wayne dances with Vera Ralston at the Trocadero in 1945. At the time they were filming "Dakota" together.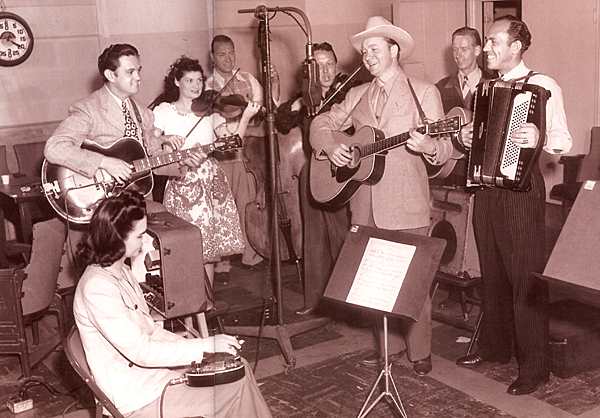 A Tex Ritter recording session on April 30, 1945. (L-R) Bonnie Dodd (seated), Merle Travis, Maggie DeVere, Bud Hatch, Charlie Linville, Tex Ritter, Wesley Tuttle,
Paul Sells.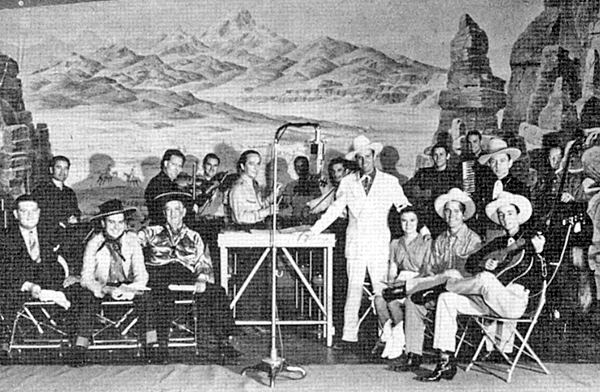 A Gene Autry's "Melody Ranch" gathering circa 1940. Fred Rose seated far left. Mary Lee, Ray Whitley, Johnny Bond seated to Gene's left.
In the kitchen in 1953 with "The Man From Blackhawk" with Robert Rockwell and wife Elizabeth (He always called her Bette). Bob was always fond of saying, "This is the house 'Out Miss Brooks' built."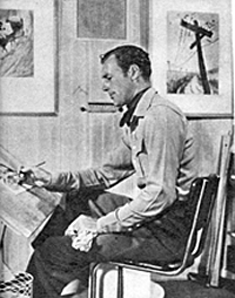 RKO Western star James Warren retired to Maui, Hawaii where he became an artist. He became famous for his Maui Onion paintings. He paints in a bold pictorial style, prefers water color.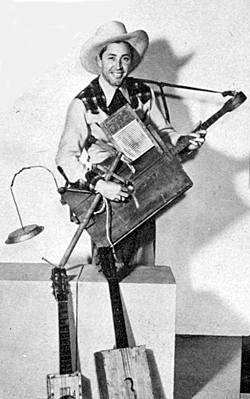 Later a member of The Sons of the Pioneers, Karl Farr is part Cherokee, born in Llano, Texas. Shown here with his 'gallopin guitar.'
Smiley Burnette and his wife Dallas, an ex-newspaper woman, with their adopted son.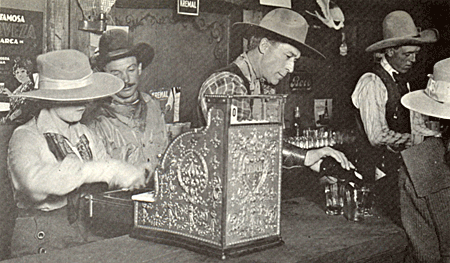 William S. Hart at a benefit during WWI.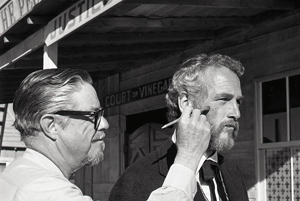 Paul Newman gets made up for his role in "The Life and Times of Judge Roy Bean".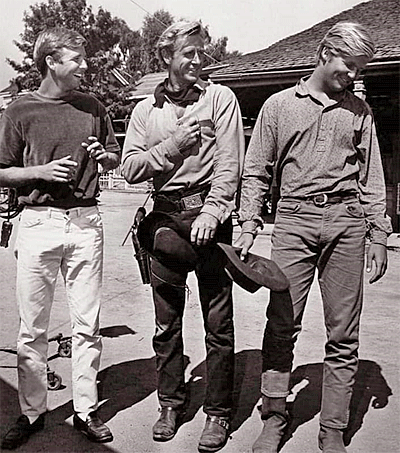 Lloyd Bridges' TV Western series was the unappreciated "The Loner" ('65-'66). Both his sons, Jeff and Beau, guested on the series with their dad. Jeff (left) was in "The Ordeal of Bud Windom" ('65) while Beau was in "Mourners for Johnny Sharp" ('66) while this photo was taken.