TV COWBOYS OFF THE RANGE!
(Pt. 3)
"Wild Wild West"—Robert Conrad poses for a costume department photographer. That's former stuntman-turned-bit player/extra George DeNormand behind Conrad.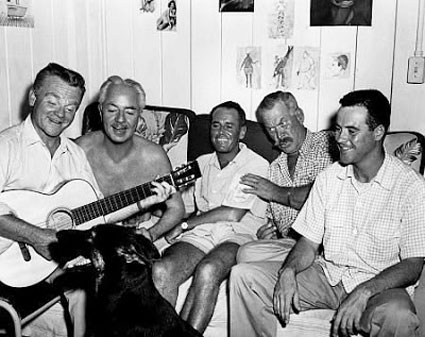 "Wagon Train"—Ward Bond has some fun with (L-R) James Cagney, William Powell, Henry Fonda and Jack Lemmon, as the cast of "Mr. Roberts" ('55) relax backstage.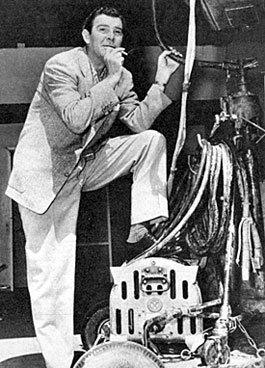 "City Detective"—Rod Cameron backstage.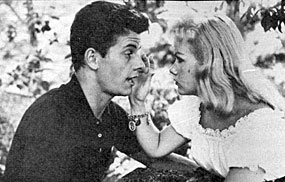 "Laredo", "Lawman"—Peter Brown and first wife of five, actress
Diane Jergens ('58-'60).
"Jefferson Drum"—Jeff Richards, Navy vet, loves the water, lived on Malibu Beach.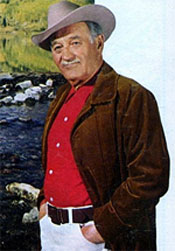 "Gunsmoke"—Milburn Stone, an erudite Doc Adams.
"Gunsmoke"—Milburn "Doc" Stone checks the pulse of Ken Curtis
just to be sure.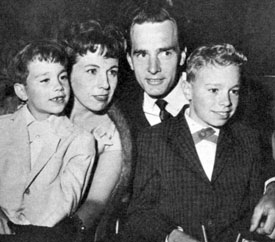 "Gunsmoke"—Dennis Weaver with wife Geraldine and sons Rusty (left) and Robert.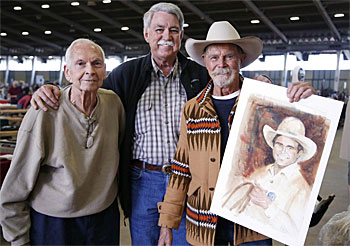 "Gunsmoke"—Buck Taylor holds up his self portrait for two buyers.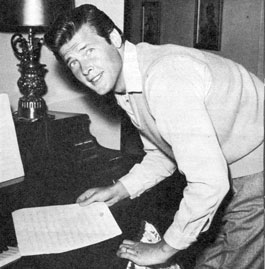 "Maverick", "Alaskans"—Roger Moore, also known as James Bond and The Saint.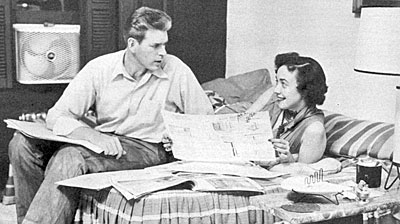 "Pony Express"—Grant Sullivan and wife Mary in their New York apartment looking at house plans in 1955.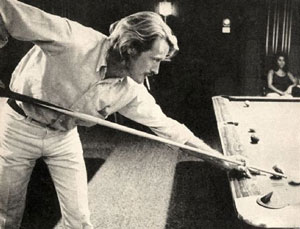 "Lancer", "Custer"—Wayne Maunder works on his pool game.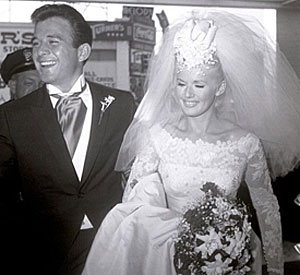 "Lancer"—James Stacy and bride Connie Stevens were wed October 12, 1963.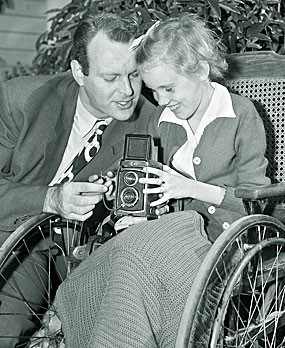 "High Chaparral"—Leif Erickson helps a young fan with her camera.
"Outlaws", "High Chaparral"—Don Collier and good friends Lauren
and Henry Darrow.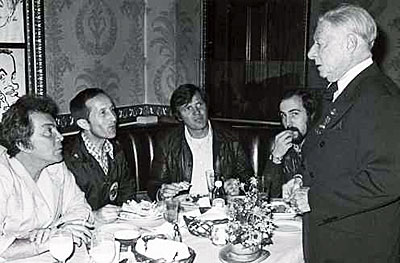 "High Chaparral"—Cameron Mitchell and others listen intently to Toast Master Georgie Jessel at the Brown Derby in 1978.
"Bonanza"—David "Candy" Canary with wife Julie and daughter Lisa
in the late '60s.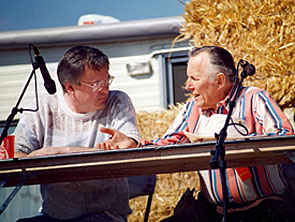 "The Rough Riders"—Jan Merlin chats with moderator Boyd Magers of WESTERN CLIPPINGS during a panel discussion in Apache Junction, AZ in the '90s.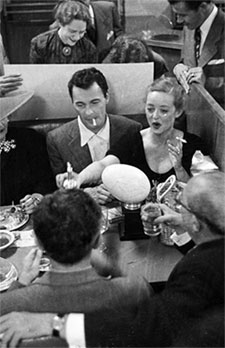 "The Tall Man"—Barry Sullivan dines with Bette Davis.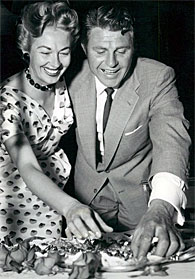 "Stories of the Century"—"We're hungry!" Jim Davis and wife Blanche in '54.
"Cimarron Strip"—Stuart Whitman with three lovlies..singer Petula Clark, actresses Diana Dors and Natalie Wood.
"Tales of the Texas Rangers"—"Have a sip!" Willard Parker and wife Virginia Field.
"Judge Roy Bean"—Jack Beutel at home with a book and his best friend.
"Frontier Circus"—Travelin' time with John and Bo Derek.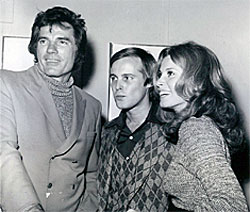 "Texas John Slaughter"—Tom Tyron with Paul Hauge and Stephanie Powers at the opening of Hauge's one-man art show at McKenzie Gallery in Hollywood.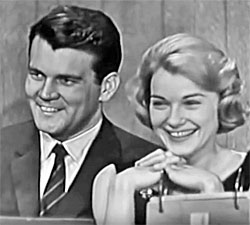 "The Outcasts"—Don Murray and Hope Lange guesting on
"What's My Line" game show.
"26 Men"—Good friends Kelo Henderson and Boyd Magers of WESTERN CLIPPINGS at Kelo's home in California.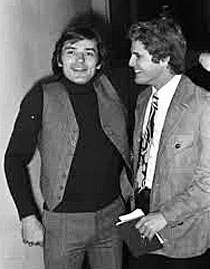 "Alias Smith and Jones"—alias Pete Duel and Ben Murphy (Murphy
was also on "The Chisholms".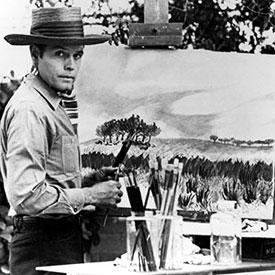 "Stoney Burke"—Jack Lord was also an accomplished painter.
"Roy Rogers Show"—Roy Rogers takes the kids for a ride.