Let's spend December 2014
with Gene and Roy!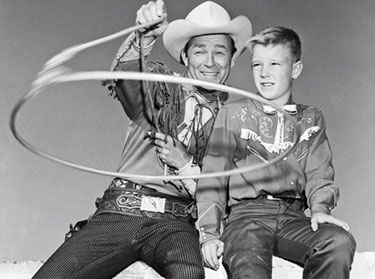 Roy with son Dusty.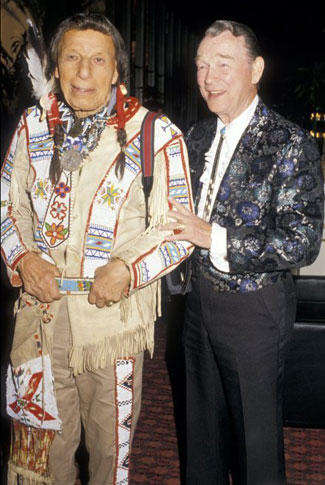 Iron Eyes Cody and Roy at the 1987 Angels Awards at the Ambassador Hotel in L.A.
Roy with Carl "Alfalfa" Switzer. (Thanx to Jerry Whittington.)
Roy at home in Victorville.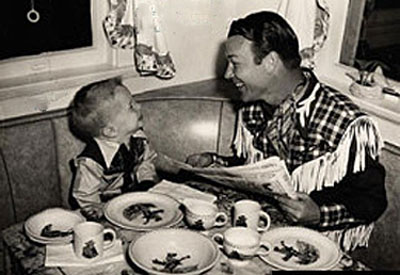 Roy enjoys breakfast with Roy Jr. (Dusty).
On the Republic set, Roy treats his daughters to a snack. (Thanx to Jerry Whittington.)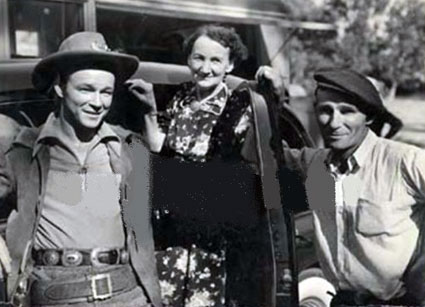 Roy with his Mom and Dad. (Thanx to Jerry Whittington.)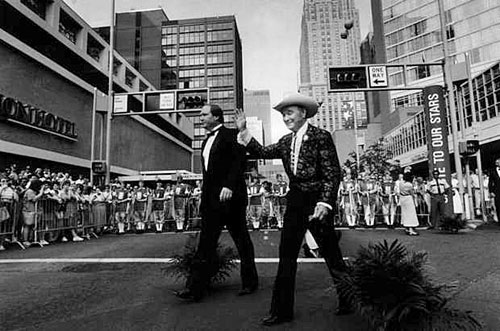 Roy walks with his son Dusty down the red carpet on their way to the Salute To Our Stars gala at the Cincinnati, OH, bi-centennial on July 9, 1988.
Roy waves to the people of Portsmouth, OH, during a parade in his honor June 6, 1982.
Hats off to Western stars Max Terhune and Elmer, Roy and Ray "Crash" Corrigan.
(Thanx to Jerry Whittington.)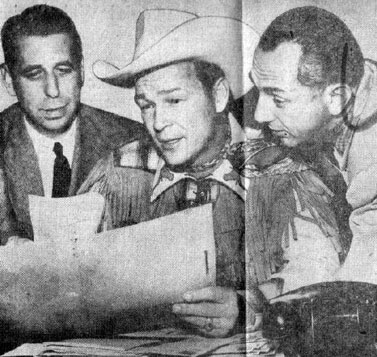 Roy with manager Art Rush (left) and publicity man Al Rackin.
Roy works on one of his Yellowjacket speedboats. (Thanx to Jerry Whittington.)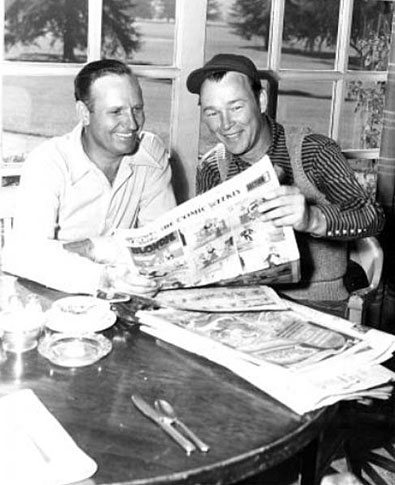 "Gee, that Red Ryder fella sure is sumptin', ain't he Gene?"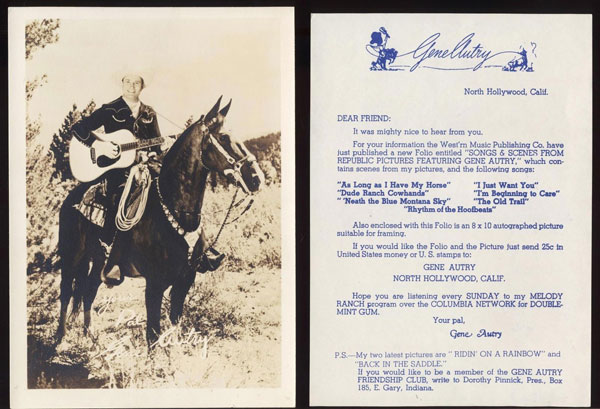 The promotional flyer Gene sent out to fans in 1941. (Thanx to Jerry Whittington.)
Gene's wife Ina has dinner with Gene and others in the mess hall. September 14, 1942. (Thanx to Dave Straub.)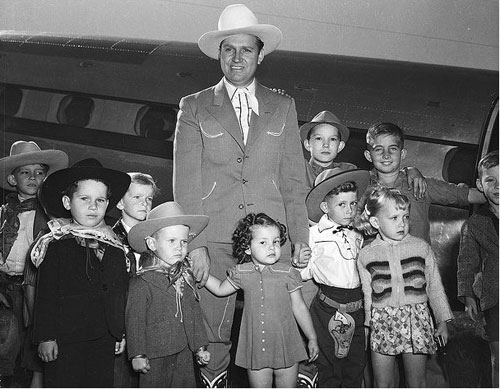 Does anyone recognize himself here with Gene? (Thanx to Jerry Whittington.)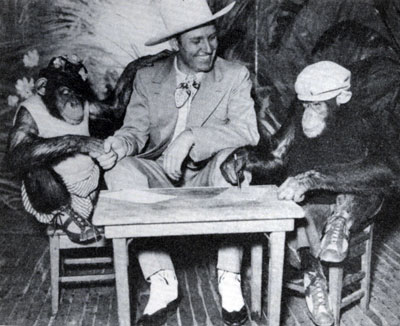 Just monkeyin' around with Gene in 1940.
Gene arrives home from Europe.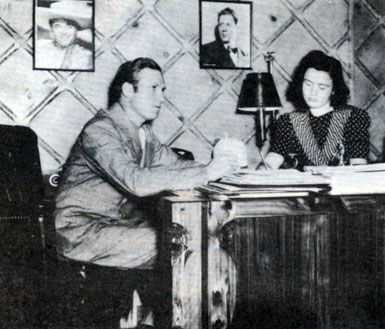 Gene dictates a letter to his secretary Dorothy Phillips. Note the pictures on the wall of Leo Carrillo and Rudy Vallee. Circa 1940.
A personal song for two of Gene's young fans.
This is the trailer in which Champion and Gene's horses were
transported to England and back.
Yes, I know the aspect ratio seems off in this photo, but it's such an interesting picture. (Thanx to Jerry Whittington.)
Baseball fan Gene Autry (left) changes hats with Chicago Cubs' star Dizzy Dean at the Cubs training grounds in L.A. (year unknown)
Holmes High School, Covington, KY, student Jimmy Willmer got an exclusive interview in March 1948 with Gene while the cowboy was appearing in Cincinnati.
A trainer and Gene teach Champ to nudge a dummy in preparation for a movie scene in which he must awaken his master in the nick of time.
Gene and Ina home from the range circa 1940.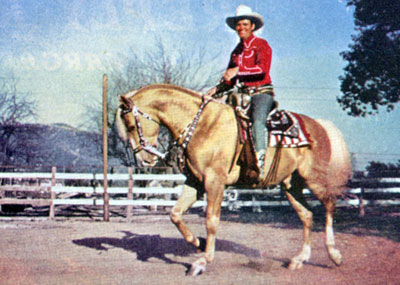 Champion's rival, Pal the Palomino.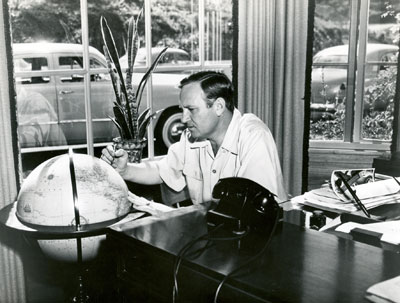 Gene at home in 1950 beside his desk, custom made for him in 1949. Proud to say this desk is now owned, preserved and used to write and produce WESTERN CLIPPINGS in Boyd Magers' home office.